Wireless Security System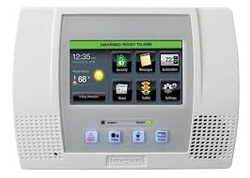 Your Connected Home
Honeywell's LYNX Touch L5100 is a dynamic, lifestyle-enhancing system that protects your property and possessions and lets you control your security system, thermostats, lighting, door locks and more—all from one brilliant, full-color touchscreen. Welcome to your connected home.

---
Wired Security System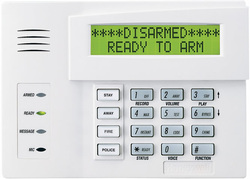 Honeywell's high capacity, feature-rich VISTA-20PUL is a UL Listed, economical control/communicator that supports up to48 zones of protection using basic hardwired, wired expansion, and/or wireless zones. The VISTA-20PUL also includes Ethernet uploading and downloading capability for Internet and Intranet use via Honeywell's 7845i or 7845i-ENTcommunications products. The panel's installation advantages,appealing end-user benefits and robust system capacity make the value-priced VISTA-20PUL an ideal choice for light commercial applications.

---
Customize your Security System